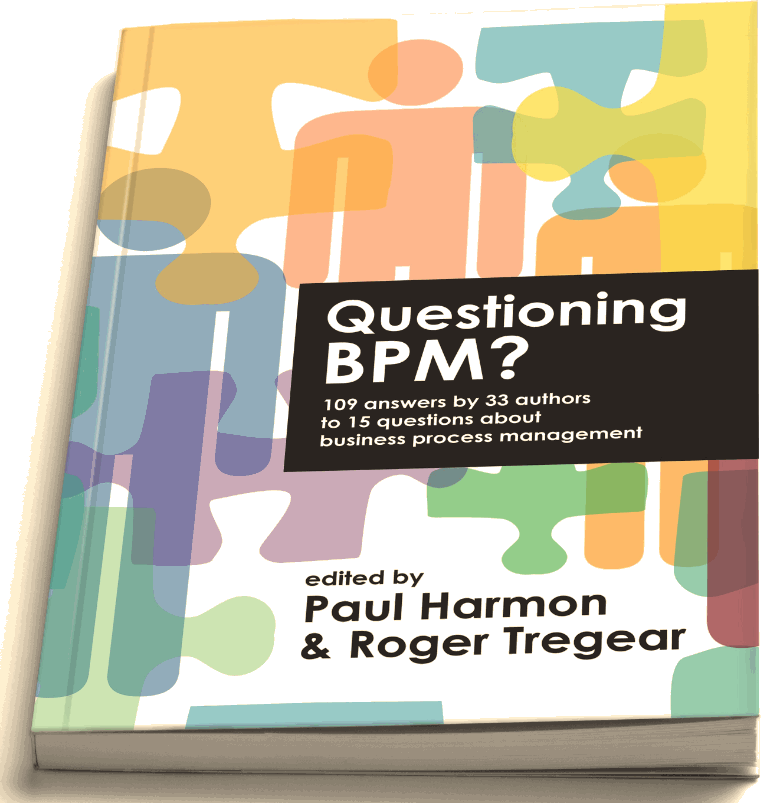 As regular readers know I have been working on a new decision modeling book – Real World Decision Modeling with DMN – with Jan Purchase. While you wait for this book from Meghan-Kiffer press you might want to check out Questioning BPM? This was a fascinating exercise in which Paul Harmon and Roger Tregear asked a whole bunch of us – about 30 – to answer a set of questions about business process management.
I wrote on a couple of topics for this book:
Should BPM include decisions or not?
When initiating a BPM project or setting up a BPM competency, organizations often wonder if they should include decisions, and business rules, in these BPM initiatives. The answer, as it so often seems to be, is both Yes and No.
Why do we need a separate modelling notation for decisions?
The Object Management Group has long had a modeling notation for business processes – the Business Process Model and Notation. This has recently been joined by a decision modeling notation – the Decision Model and Notation or DMN (as well as the Case Management Model and Notation or CMMN). Why do those modeling processes need to know this new notation and how should they use it alongside their process models?
The book is available now from amazon.com and as a Kindle edition. There's a great summary on the MK Press site too – Questioning BPM?
If you want to learn more about decision modeling check out our white paper or sign up for our training.